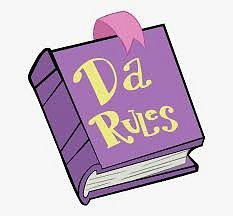 application for membership
I wish to join the South Waikato Menzshed and agree to observe and abide by the constitution
and rules of the society. {download or print copy}
SUBSCRIPTION $30.00 PER ANNUM
{kiwibank account 38 9020 0821659 00 Please put name in reference when making a payment}
PLEASE COMPLETE ALL DETAILS IN CAPITAL LETTERS
NAME:
ADDRESS:
EMAIL:
PHONE NO.[landline]
PHONE NO.[cellphone]
OCCUPATION:
SIGNED:
PROPOSER:
SECONDER:
note;proposer and seconder to be financial members
FOR OFFICIAL USE ONLY
RECEIPT NO:
MEMBERSHIP NO:
1. Membership is open to mature men prepared to be compliant with the objects of the society. An application for membership form will be made available apon the signing of this form and must be approved by the committee.
2.The annual membership fee,as set by the committee is payable apon joining and
renewable on the 1st of April each year. A gold coin donation will be expected on
each day of attendance at the workshop to help cover costs.
3. It is expected that all members will, to the best of their abilities, maintain the
property, the building and equipement in good order.
4. All members are to abide by any safety rules posted in the workshop or at the
request of the workshop manager of the day. No member shall operate powered equipment unless deemed competent and within sight and sound of another person.
5. Smoking or the use of restricted drugs is strictly prohibited in the workshop or
in the grounds of SW Menzshed.
6. Social gatherings involving alcohol will not be permitted during workshop opening
hours.
7. Animals are not permitted in the workshop.
8. workshop facilities are not to be used for personal monetary gain.
9. Expenditure will only be approved by the committee, other than that preapproved by the treasurer.No member may enter into any commitment or
contract on behalf of the committee without explicit prior direction and permission.
10. The SW Menzshed will only accept tools or equipment on loan if the owner has
signed the sheds waiver form absolving the shed from any claim for damage or loss
however it might arise.
11. Personal items of equipment may only be brought into the workshop with the
approval of the workshop manager and must be removed at the end of each working day.
12. Members may only have materials on hand for a current project.No storage
facilities are available for private use.
13.While it is expected that you will have your own projects you will be expected to
participate fully in communnity projects.
I have read and understood the above Shed Rules and agree to abide by them
Name............................................................................. Signature...................................................
Date.............................................................
Form revised 20 September 2019