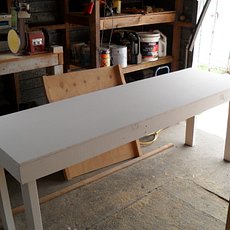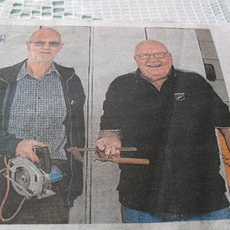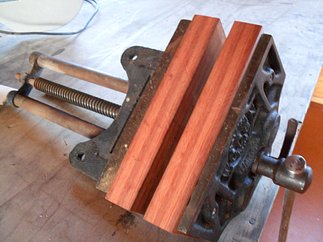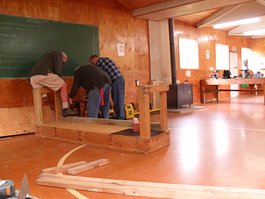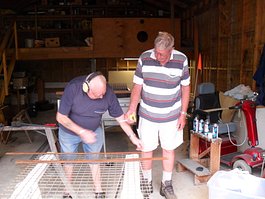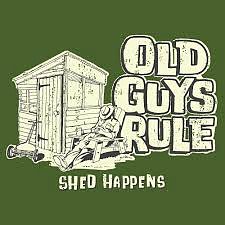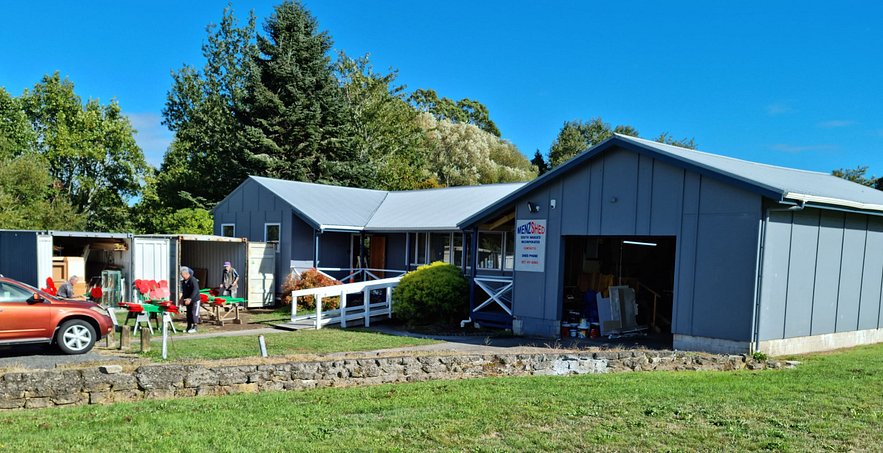 South Waikato Menzshed
82 Baird Road
Tokoroa 3420
Email: swmenzshedinc@gmail.com
Chairman : Graeme Douglas 022 087 7355
Secretary : Dave Kay 0204 124 6320
Treasurer : Bruce Southwood
Community Projects
To work with the community on their projects
Workshop Maintenance
To train people in workshop Maintenence
Getting the security grills ready for the windows
TO JOIN US
CLICK THIS ICON
we welcome enquiries for assistance with community projects
and will consider helping,should you wish to fill out a PROJECT ASSISTANCE
form.Pease keep in mind that we cannot help with every project.
This will be considered by committee dependant on the size of
the project,the length of time it takes and our availability to
complete the task.
In most cases you will need to provide materials for the project
unless it is a small task where we have suitable offcuts available.
Be aware that all our work is voluntary and a cash donation or
donated goods to the shed would be most welcome should you
choose to do this.
BLESS THIS SHED
BLESS THIS HUMBLE SHED
A NOBLE CASTLE OF SOLACE AND SERENITY
A PLACE WHERE THE TOOLS OF INDUSTRY
MAINTENENCE AND MANHOOD ARE STORED
,TIS HERE THAT PLANS ARE HATCHED MISSIONS CHARTED
THINGS TAKEN APART & BUILT & REPAIRED
ONE DAY THE HUMBLE MASSES SHALL REALISE
THIS IS INDEED THE REALM OF
GENIUS
At the moment we are working hard on getting the
workshop organised.
The outside of the building needs a good clean up
We are working on security grills for the windows
Here the guys are tidying up a work bench
HOW WE STARTED
On saturday the 14th of September 2019 Graeme Douglas organised a meeting at the Retox bar in
Tokoroa as a show of interest in starting a Menzshed in the area.
Six people turned up to the meeting,plus the Menzshed representitive from Mount Maunganui.
Three people,Graeme Douglas,Dave Kay and Bruce Nelson showed enough interest to spend the
next month setting up some sort of infrastructure.
On Thursday the 10th of October we had our first meeting at the Retox Bar,10 members were signed
up for what is to be known as South Waikato Menzshed.
On Tuesday the 15th of October we opened a bank account with Kiwibank and started to have
weekly meetings in members garages.
Friday the 8th of November South Waikato District Council offered us a 5x5x5 year lease on the
old Seascouts hall at 82 Baird road Tokoroa and the Retox Bar made a donation.
On Monday the 25th of November we finally picked up the keys to our shed so we could get started
tidying it up.
Monday the 25th of November was an exciting day as we become an incorporated society to
become SOUTH WAIKATO MENZSHED INCORPORATED!
On Thursday the 12th of December a grant was placed in our bank account from
South Waikato District Council and on Tuesday the 17th of December Host Lions club made a donation
So we have come a long way in a very short time
WHY DONT YOU COME ALONG FOR THE RIDE!
Welcome to South Waikato
MENZSHED Incorporated